Bands
Strumble Head
This is a standard classic rock cover band. We perform around the southwest Michigan area. Check the website for details.
Pathway Church worship team
I can regularly be found playing bass guitar or helping with running sound at Pathway Church in Bryon Center. I am one of three bass players, so we rotate the schedule. For info on Pathway Church, check www.path2jesusway.org
Sojourn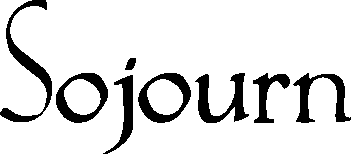 Sojourn is an original music acoustic band, with a long history of releasing music. After almost 20yrs, the group is still anchored by founding members Adam Parmenter and Dean Newell.
Sojourn Facebook page can be found here
Past Performances:
June 28, 2015 - Worship team at Pathway Church - Byron Center, MI
June 17, 2015 - "The Score" with Srumble Head - Grand Rapids, MI
June 11, 2015 - "Hudsonville Concerts On The Green" with Srumble Head - Hudsonville, MI
December 7, 2014 - Christmas Program at Pathway Church - Byron Center, MI
November 22, 2014 - "AJs Grill" with Strumble Head - Dorr, MI
November 21, 2014 - "AJs Grill" with Strumble Head - Dorr, MI
November 9, 2014 - Worship team at Pathway Church - Byron Center, MI
October 19, 2014 - Worship team at Pathway Church - Byron Center, MI
October 17, 2014 - "American Legion Post #208" with Strumble Head - Grand Rapids, MI
September 23, 2014 - "The Score" with Strumble Head - Grand Rapids, MI
September 12, 2014 - "The Score" with Strumble Head - Grand Rapids, MI
August 31, 2014 - Steve Elzinga & Pathway musicians - Howard City, MI
August 30, 2014 - Private party with Strumble Head - Standwood, MI
August 8, 2014 - Private party with Stumble Head - Grand Rapids, MI
August 5, 2014 - "Wyoming Concerts In The Park" with Strumble Head - Wyoming, Michigan
July 25, 2014 - "PraiseFest - Byron Days" with Pathway Church - Byron Center, MI
July 18, 2014- "Itty Bitty Bar" with Strumble Head - Holland, MI
July 12, 2014 - "The Score" with Strumble Head - Grand Rapids, MI
June 29, 2014 - Worship team at Pathway Church - Byron Center, MI
June 21, 2014 - "Relay For Life - Hudsonville" with Strumble Head - Hudonsville, MI
May 29, 2014 - "The Score" with Strumble Head - Grand Rapids, MI
May 25, 2014 - Worship team at Pathway Church - Byron Center, MI
March 29, 2014 - "American Legion Post #208" with Strumble Head - Grand Rapids, MI
March 23, 2014 - Worship team at Pathway Church - Byron Center, MI
December 8, 2013 - Worship team at Pathway Church - Byron Center, MI
November 30, 2013 - "American Legion Post #208" with Strumble Head - Grand Rapids, MI
November 29, 2013 - "American Legion Post #208" with Strumble Head - Grand Rapids, MI
November 17, 2013 - Worship team at Pathway Church - Byron Center, MI
November 16, 2013 - "Rogue River Tavern" with Strumble Head - Rockford, MI
November 2, 2013 - "White House Bistro" with Strumble Head - Saugatuck, MI
October 27, 2013 - Worship team at Pathway Church - Byron Center, MI
October 19, 2013 - "Rockford American Legion" with Strumble Head - Rockford, MI
October 6, 2013 - Worship team at Pathway Church - Byron Center, MI
September 28, 2013 - "American Legion Post #208" with Strumble Head - Grand Rapids, MI
September 27, 2013 - "American Legion Post #208" with Strumble Head - Grand Rapids, MI
September 14, 2013 - "The Score" with Strumble Head - Grand Rapids, MI
August 24, 2013 - "Itty Bitty Bar" with Strumble Head - Holland, MI
August 23, 2013 - "Hudsonville Community Fair" with Strumble Head - Hudsonville, MI
August 18, 2013 - Worship team at Pathway Church - Byron Center, MI
August 10, 2013 - "Woodys" with Strumble Head - Grand Rapids, MI
August 9, 2013 - "Woodys" with Strumble Head - Grand Rapids, MI
August 4, 2013 - Worship team at Pathway Church - Byron Center, MI
July 30, 2013 - "The Score" with Strumble Head - Grand Rapids, MI
July 26, 2013 - "John Ball Park" bandshell with Strumble Head - Grand Rapids, MI
July 14, 2013 - Worship team at Pathway Church - Byron Center, MI
July 13, 2013 - "White House Bistro" with Strumble Head - Saugatuck, MI
June 30, 2013 - with Elzinga Family at Pine Grove Community Church
June 25, 2013 - "The Score" with Strumble Head - Grand Rapids, MI
June 23, 2013 - with Dete Tilma at South Christian High School - Grand Rapids, MI
June 22, 2013 - "Woodys" with Strumble Head - Grand Rapids, MI
June 21, 2013 - "Woodys" with Strumble Head - Grand Rapids, MI
June 16, 2013 - with Marty Miller at "Praise In The Park" - Rockford, MI
June 15, 2013 - with Dete Tilma at Orangeville Cafe - Orangeville, MI
June 2, 2013 - Worship team at Pathway Church - Byron Center, MI
June 1, 2013 - "The Score" with Strumble Head - Grand Rapids, MI
May 28, 2013 - "The Score" with Strumble Head - Grand Rapids, MI
May 18, 2013 - "White House Bistro" with Strumble Head - Saugatuck, MI
May 12, 2013 - Worship team at Pathway Church - Byron Center, MI
April 21, 2013 - Worship team at Pathway Church - Byron Center, MI